Can the New York Rangers move past their struggles in Game 7's loss to the New Jersey Devils last season? How well will Peter Laviolette look behind the bench as the leader of the Rangers locker room? 
These are the two central questions the Rangers will have to answer as they begin their 2023-24 regular season. New York opens up against an upstart Buffalo Sabres team, but in a loaded Metropolitan division, every game becomes important. 
It also helps that the Blueshirts have changed their roster to better fit the pressure and physicality that comes from the rest of their divisional foes. Blake Wheeler, Nick Bonino, Tyler Pitlick, and Erik Gustafsson are all on one-year deals with the Rangers, and each brings a unique identity to help change New York's fortunes come playoff time. 
Just how good will New York be this season? We break down everything you need to know about the 2023-24 Rangers here. 
Offensive Line Projections and Breakdown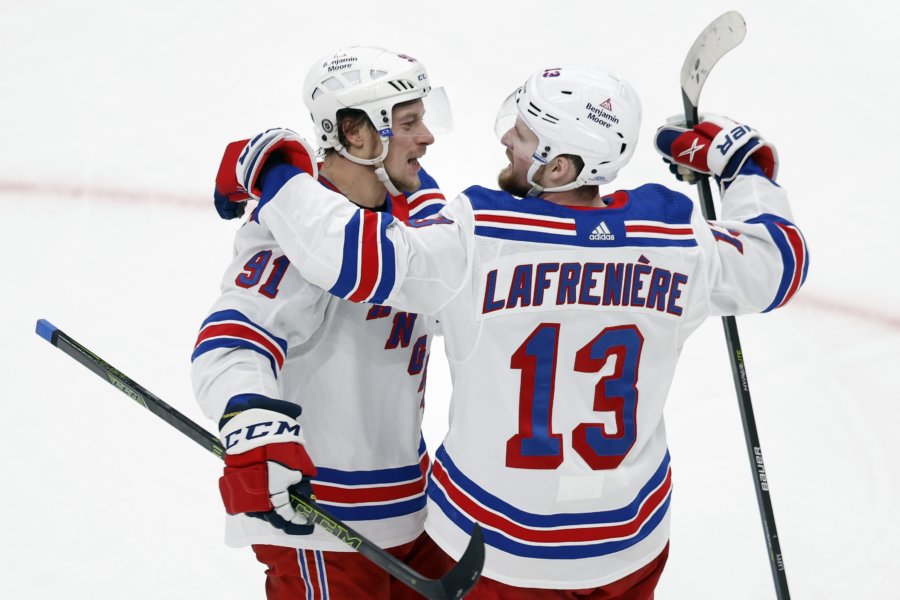 1st Line: Chris Kreider – Mika Zibanejad – Kaapo Kakko
2nd Line: Artemi Panarin – Filip Chytil – Alexis Lafreniere
3rd Line: Will Cuylle – Vincent Trocheck – Blake Wheeler
4th Line: Barclay Goodrow – Nick Bonino – Tyler Pitlick
As top lines go, the Rangers seem to be going with one of the most successful from last season. Kaapo Kakko's movement to the top trio with Mika Zibanejad and Chris Kreider is complete. In 2022, this group was one of the most successful at getting pucks on net night-in and night-out. With Kakko's physicality, the front line pairs nicely with the kind of identity the Blueshirts want to have under Laviolette. 
The second and third lines are where the biggest changes have been made. Filip Chytil and Alexis Lafreniere have been bumped to the second line with Artemi Panarin. To say that this is the most important year for either of them is not an understatement. Lafreniere has struggled this preseason but will have a chance to earn his opportunities with an All-Star like Panarin. 
On the third line, rookie Will Cuylle has earned his playtime with Vincent Trocheck and Blake Wheeler. Many were surprised that Cuylle made the team but it was clear he had earned a spot due to his skating ability and physicality. Trocheck's still a well-rounded player and could make him a matchup nightmare on the third line. 
The fourth line has seen plenty of change. While Jimmy Vesey can be considered a healthy scratch to start the season, the group of Bonino, Goodrow, and Pitlick offers more skill than the fourth line has had recently for the Blueshirts. How this group shows their physicality though could determine how they operate against the Hurricanes or Devils of the world. 
Defensive Pairings and Breakdown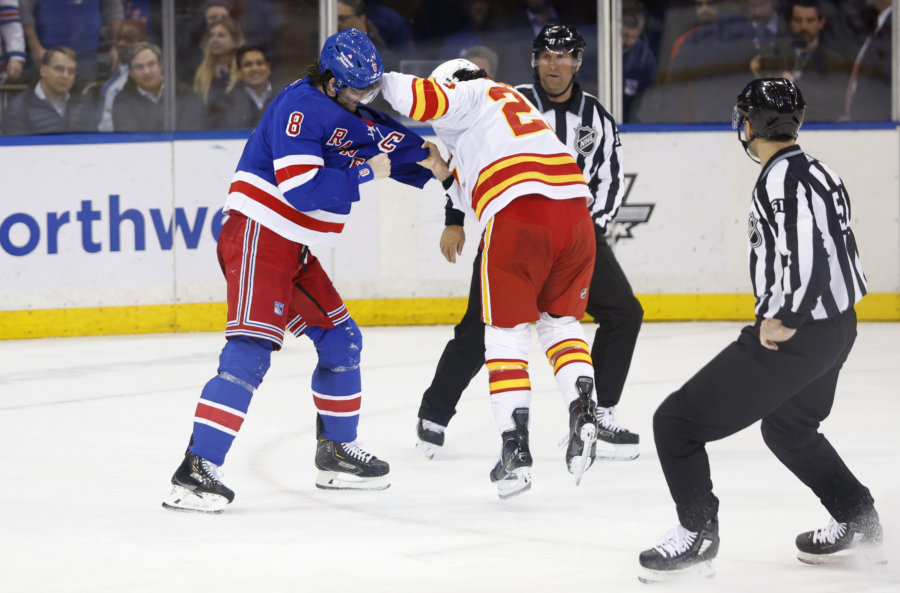 Ryan Lindgren – Adam Fox
K'Andre Miller – Jacob Trouba
Braden Schneider – Erik Gustafsson
If it ain't broke, don't fix it. That's the mindset the Rangers seem to have to start the 2023-24 season with their defensive pairings. Ryan Lindgren and Adam Fox are among the best duos in hockey. Changing them would be a mistake and it's clear that Laviolette isn't ready to change that up just yet. 
New York is still very high on K'Andre Miller. He may have had a down year compared to his breakout in 2021, but he's still a young star in the making that can be a matchup nightmare for most organizations. Captain Jacob Trouba's leadership remains unquestioned, and he walks into opening day healthier than he was to start 2022. Expect a bounce-back year for him. 
Finally, is this the year the Rangers finally find a suitable partner for Braden Schneider? It certainly seems that way through camp and the preseason. Erik Gustafsson has looked excellent so far with the Rangers' former first-round defenseman and could be the stabilizing force the team has needed for years. There's reason to be very excited about this defensive unit. 
Goaltenders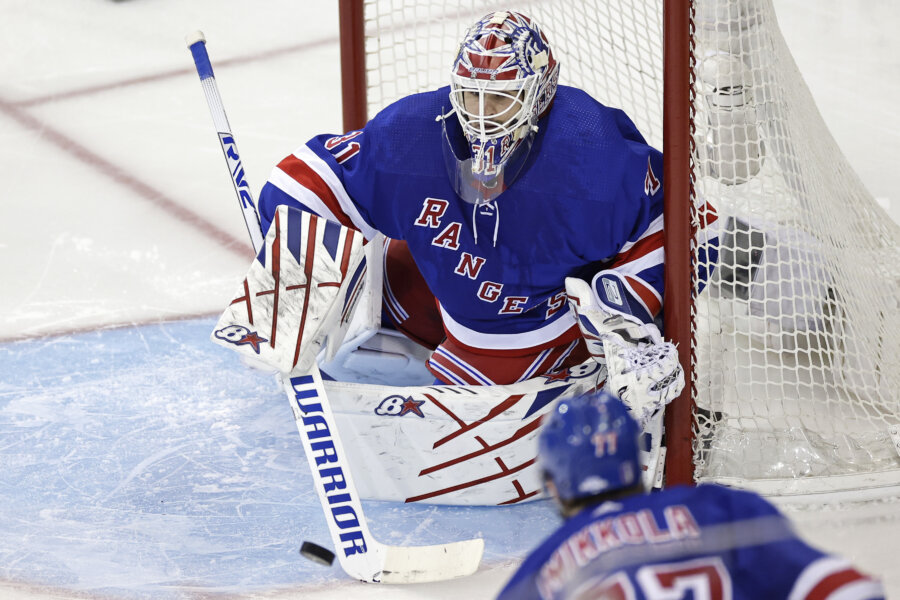 Igor Shesterkin
Jonathan Quick
Few teams in hockey can say they have a top-five goaltender on the planet coming off a down season. Igor Shesterkin wasn't bad in 2022-23, but he wasn't as good as his Vezina-winning season. It should be easy to expect the Russian netminder to get back to his all-time dominant ways and keep the Rangers in any game they play. As Igor goes, so does the Blueshirts. 
To back Shesterkin, the Rangers have decided on a veteran netminder in Jonathan Quick. Quick is far removed from his championship-caliber days, but he can still come in to start in a pinch should Shesterkin need a night off. Much like Jaroslav Halak last season, New York isn't asking Quick to start a lot of games – they are merely asking him to be competent when they call on him. 
Season Projection: 106 points, 2nd Place in Metro Division, Lose to Carolina in Eastern Conference SemiFinals
It won't always be pretty this season with the Rangers in their first year under Laviolette. That being said, they still have a top goaltender, top defenseman, and several offensive stars to be able to win on most game days. That is something very few teams have a collection of. 
While I think Carolina's identity is hard to beat, New York can certainly compete against them in the second round. If they get to the second-round though, how much confidence will the front office have in their overall group? 
For more New York Rangers news, turn to AMNY.com